6 tags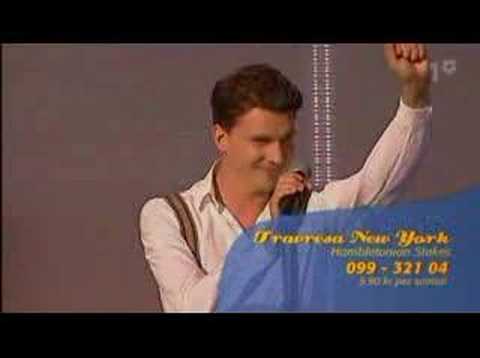 8 tags
3 tags
So I thought I'd give something up for lent. Since I'm not religious I am however just stealing the word lent and setting the time period myself. I'm giving up excessive money-spending (i.e. unnecessary meals out, Starbucks, taxi trips, clothes + gadget-shopping) until I go home on March 16th.  This will hopefully mean I can actually survive for the summer term of Uni. Might...
"Jag minns allt som naglarna mot glas"
– Kent - Mannen i den vita hatten
4 tags
Listen
4 tags
Sheffield band, wahey.
4 tags
Revision tunes
The Vaccines published this playlist the other day and it's currently helping me through revision. Thought I'd share it since I'm nice and all that.
Listen
Först skratten, sen de där tårarna.
Listen
8 tags
2013
I am so excited for spring to come. Not only for longer evenings and warmer weather (although, mind you, these are also very valid things to look forward to in the freezing cold we're currently experiencing) but for all the things I already have planned. After exams finish I will be off to Istanbul for a conference for young journalists about Islamophobia in Europe. Exams finish on January...
2 tags
3 tags
When this comes on I really just want to wear a...
5 tags
Listen
5 tags
3 tags
"Där under träden, bakom stängslet finns en stig för dig, fortsätt."
– Håkan Hellström – Du är snart där
This is improving my mood by the second.
9 tags
Theme change. I need help.
I'm now using the CR Fashion book-theme. But it wasn't completely built up with links etc. so I've been playing around a bit with it in the html whilst procrastinating. However, I can't seem to get rid of the empty space underneath my sidebar-links and the smaller footer-links at the bottom. I'm guessing there might be padding there in the accompanying CSS-document...
Last Sunday at home
This break must have been the quickest one ever. I have had such a good time at home with friends and family; for the first time since I moved to England and started coming back to Sweden to visit, I feel I'm not ready to go back to Sheffield. That might or might not be because I'm far too aware of the four big exams that await me on my return though. Anyway, I've still had...
2 tags
Listen
How do you put six commas in one sentence? Tell me, how? And WHY? Headache-inducing, wow.
10 tags
Cancer really is one of the world's evils.
My friend's friend is dying in leukaemia. He is 26 years old, so my sister's age, and is just starting his life with his girlfriend. He has now been told he cannot get any more medication but will from now on just be taking tablets who are supposed to slow the whole thing down and give him more time. If you're Swedish, have a read at this page: http://noonefightsalone.se/ The...
4 tags
The Crookes - Hold Fast
This album! You all have to hear it, I cannot get enough. And they are playing in Sheffield on Saturday. Might just have to go.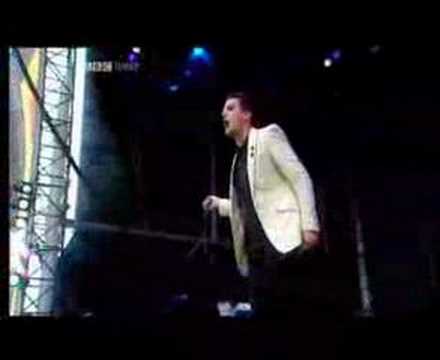 8 tags
Coming to a new place
I just saw a post on Instagram from someone who had just gotten to Sheffield for the first time, and had taken a photo of our pretty train station, saying "first impression of Sheffield". This made me think of my first impression of Sheffield. I was dropped off by a University coach outside of Bar One at our Student's Union, and I remember thinking "what an ugly...
5 tags
Den vinner som är trägen, den förlorar som ger...
"Q: What do you get when you cross an insomniac, an agnostic, and a dyslexic? A:..."
– Funny Facebook-friend
My dearest mother just told me about how she saw a mother and daughter the other day and got really upset that I'm so far away. Ow, I miss her.
1 tag
5 tags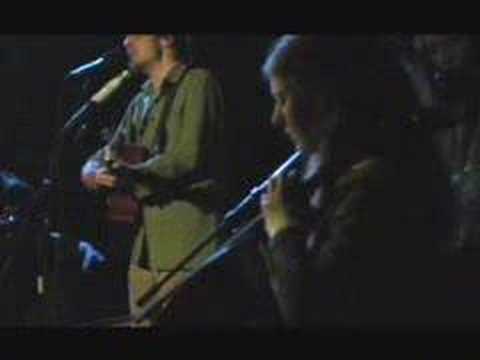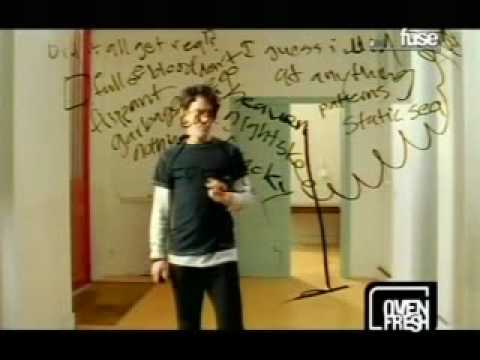 So much Killers, so much Las Vegas cheesiness, so...
Sheffield-bound
On the train to Sheffield from the airport in Manchester now. Cannot believe I'm back for second year already, summer really has gone by quickly. It was really sad leaving Malmö and saying bye to the family again. But as I've said before, the amazing thing with living in two countries like this is that when you leave one place there is always people you love to welcome you at the...
When I see someone on the Facebook newsfeed ticker and without thinking go "ew" I really question my own behaviour towards other people.